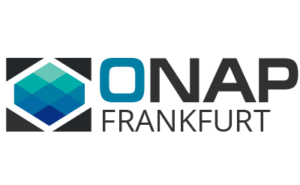 Frankfurt is the sixth release of the Linux Foundation ONAP project. It furthers ONAP's position as a comprehensive platform for orchestration, management, and automation of network and edge computing services for network operators, cloud providers, and enterprises.
Bell Canada was an early innovator in the community and deployed ONAP's first release, Amsterdam, into production in 2017. They have now automated a significant amount of manual configuration, recovery and provision work in their network by using ONAP in production across multiple use cases. Learn about Bell's ONAP journey in this new Case Study. To get a sense for the range of open source consumption models and the state of ONAP deployments across the industry. The LFN End User Advisory Group (EUAG) recently conducted a survey and published a new Whitepaper that identified the primary four ONAP consumption models and found that over one quarter of EUAG respondents have already deployed ONAP into production with another 19% planning to do so.
In the industry evolution toward 5G networks, Frankfurt introduces end-to-end network slicing with modeling and orchestration of a network slice, including 5G RAN, core, and transport network slice subnets. Developed in collaboration with SDOs such as 3GPP, this feature highlighted in the new Technical Overview positions ONAP as a comprehensive, vendor agnostic platform for 5G automation. The release also marks greater ONAP + O-RAN Software Community harmonization with ONAP support of the current version of the O1 interface. Next, the Cross Domain Cross Layer VPN (CCVPN) use case blueprint now includes a new functionality to automate the design, activation, and operational aspects of optical transport across networks and between service providers. 
Almost every ONAP project made progress on key issues such as converting ports to https, removal of hard coded passwords, running containers with non-root privileges, and reducing security vulnerabilities (CVE)s. Numerous open source dependencies were upgraded, such as Java 8 to Java 11. A new set of integration project contributors advanced overall integration and testing, improved the gating of community patch submissions, and advanced the Python testing SDK. 
Expanded support for K8s as a cloud (NFVI/VIM) is one of the main runtime features of the Frankfurt release. The K8s plugin supports complex CNFs and CNAs, including provider networks and multiple virtual networks per cluster, that span across multiple K8s clouds. The OOM project added security enhancements as well as the ability for ONAP to be deployed in any Kubernetes-as-a-Service (KaaS) environment, further increasing the move towards cloud native.  Frankfurt also made considerable advances in S3P (security, stability, scalability, performance), manageability, resilience, usability, and documentation. The release made progress on key security issues along with numerous upgraded open source dependencies and greater compliance of the Core Infrastructure Initiative (CII).
Conceived with standard group harmonization at its core, Frankfurt advances alignment with ETSI, 3GPP, and O-RAN Software Community in terms of the O1 interface. It also introduces major new functionality including self-service control loops that break the dependence on official ONAP releases, uplevels the Controller Design Studio (CDS) component via SO and control loop integration, and more.
During the Frankfurt release cycle over 400 developers from 34 companies addressed 4,400+ issues and made 13,500+ commits. The community is now focused on the seventh release, Guilin, scheduled for late 2020.
Learn More: