Big Communications Event Workshop: LFN and Open Source Network Automation: A Cross-Stack Approach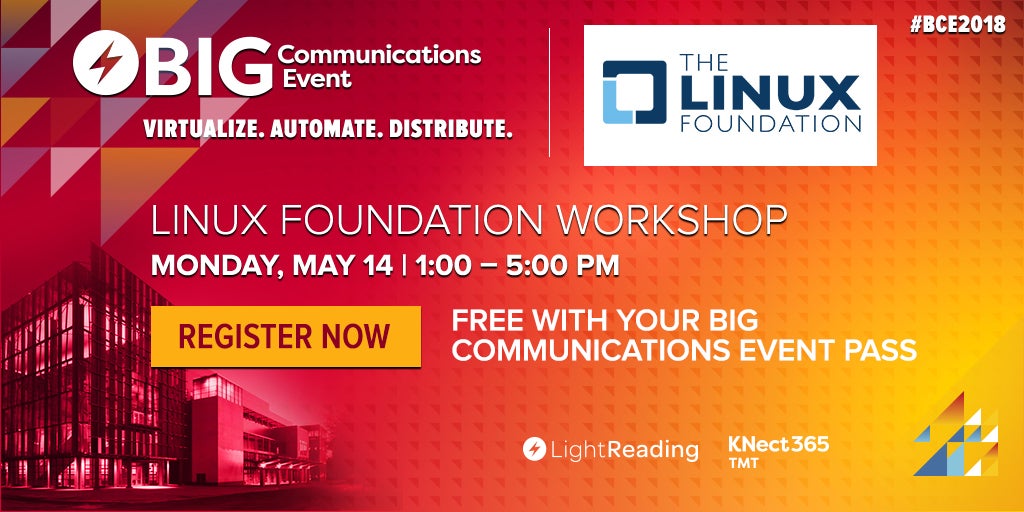 As service providers strive to reduce costs, drive innovation and increase network capacity, they are exploring the ways white box initiatives, cloud native application, virtualization, open source and software-defined networking (SDN) can be combined with data analytics to further network automation processes. Enabling automation is crucial to improving efficiency and eliminating human errors and manual process delays. As the industry moves forward, operators face a range of both opportunities such as faster time to market, increased resiliency, and challenges, including aligning the ecosystem and new technical paradigms. The newly formed Linux Foundation Networking (LFN) structure harmonizes innovative groups of developers from a range of backgrounds and continues its strong relationships with other projects in the networking ecosystem.
This workshop will specifically examine LFN's collaborative approach to enabling automation across the networking ecosystem and how service providers are implementing that approach today.
This workshop is FREE to attend for all Big Communications Event registrants and takes place prior to the main event on Monday, May 14. 
BCE waives admission fees for verified employees of service providers, operators, financial & educational institutions, utilities, and government agencies. Members who don't qualify for free admission will receive a 20% discount with code: VIPLINUX