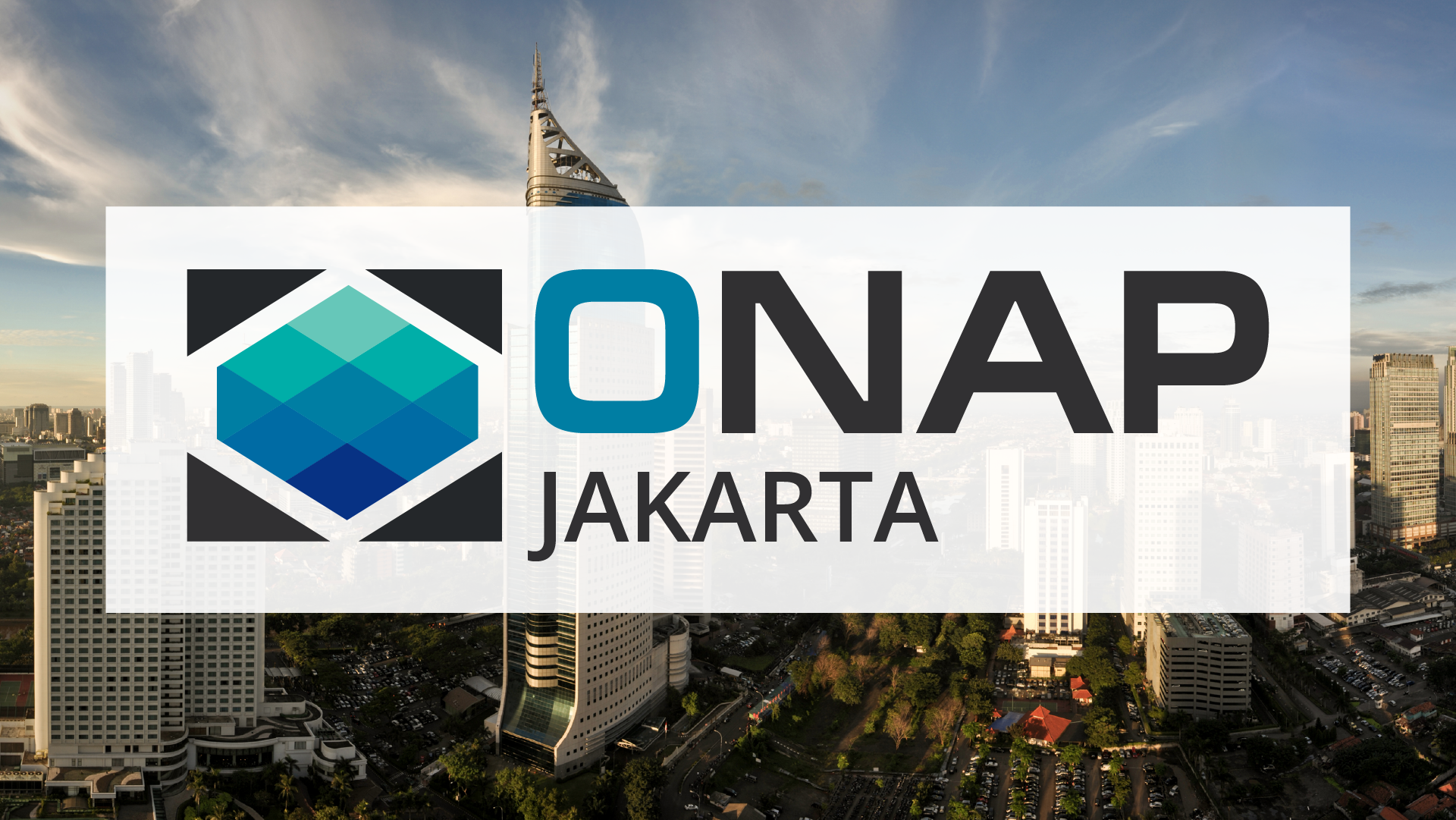 We are pleased to announced that the ONAP community has issued its tenth release, ONAP Jakarta! We've maintained our cadence of two major releases per year and the community has really hit its stride as we continue into our fifth year as a project. It's the ongoing, collaborative spirit of the developers and contributors across our growing ecosystem that's established ONAP as an open source, comprehensive platform for orchestration, management, and automation of network and edge computing services for network operators, cloud providers, and enterprises.
"I am extremely happy to announce the general availability of the ONAP Jakarta release", said Catherine Lefèvre, ONAP TSC Chair, "I want to seize this opportunity to celebrate the ONAP 10th release by recognizing the ONAP Community resilience, overcoming any challenge. I am proud of leading this amazing team who continuously explore new territories and drive the Industry" – Catherine Lefèvre – ONAP TSC Chair.
Jakarta brings enhanced security; deepened O-RAN Software Community alignment; cloud native enhancements around Kubernetes; continued 5G Super Blueprint alignment with Anuket, EMCO, Magma; and many more updates. Read below for an overview of what's new in the Jakarta release.
Release Highlights
Security enhancements in the A&AI, DCAE, CCSDK, MSB, and MultiCloud projects, reducing log4j vulnerability and removing most GPLv3 dependencies.
Deepened O-RAN integration in the OOF Self Optimizing Network (SON) and CCSDK projects with O-RAN O1 models and the O-RAN AI Policy interface (consumed downstream by the O-RAN Software community).
Enablement of a richer set of day-2 configuration for Cloud-Native Network Functions (CNF) through CDS API extensions.
Intent-based networking (IBN) for closed loop for E2E Network Slicing
New functionality in the Configuration Persistence Service (CPS) that allows more granular control of configuration-heavy network services like RAN.
DCAE Transformation initiative was completed enabling huge resource savings and simplified deployment of collectors/event-processors/analytics microservices.
Simplification of control loop automation architecture, enabling easy deployment of new control modules. New Network Function lifecycle management features based on real-life use cases.
Modeling: Solidified the data model for CNFs using the novel ASD approach, while continuing alignment with data models produced by SDOs such as ETSI.
An overhaul of the policy framework allowing easy composition of control loop policies and better observability.
Security Updates
The log4j vulnerability presented security challenges to many open source software projects including the ONAP. The community was also quick to respond with the MultiCloud project by removing most of the GPLv3 dependencies. In CCSDK/O-RAN A1 Policy, security enhancements in certificate management supporting token-based security were added. Other security vulnerabilities and bugs were addressed in the A&AI, DCAE and MSB projects. While working on the Jakarta release, the ONAP community completed a successful pilot for automating the creation of a Software Bill of Materials (SBOM) which is a key component in supply chain security. As a result of this pilot, The Linux Foundation release engineering team was able to create new tools for automated SBOM creation that are now rolled into the CI chain of ONAP and many other open source projects. (Learn more about LF Networking Security in the recent whitepaper: Securing Open Source 5G from End-to-End.)
O-RAN Alignment
Integration with the O-ORAN Software Community (O-RAN SC) is an ongoing priority for ONAP. The O-RAN A1 interface (from the CCSDK project) provides a flexible way for RAN operators to manage wide area RAN network optimization, reducing capex investment needs. Enhanced A1 interface controller and A1 Policy capabilities are now usable by any service provider deploying and using ONAP. This functionality is used downstream in the O-RAN-SC Non-RealTime RIC project, strengthening alignment between the two groups. The OOF SON project has updated the SDN-R to use O-RAN aligned O1 yang models and the RAN-Simulator to use O-RAN aligned O1 yang models along with convergence on Virtual Event Stream (VES) message formats for Performance Management (PM), Fault Management (FM), Configuration Management (CM).
What's Ahead
The next release of ONAP scheduled for 2H2022 will be named Kohn in honor of the late Dan Kohn, computing pioneer and Linux Foundation executive. The release will take the next step towards autonomous networks by enhancing E2E Network Slicing, 5G Self Optimizing Network, CCVPN Intent-based Cloud Leased Line and Transport Slicing use cases, DMaaP enhancements and O-RAN integrations.